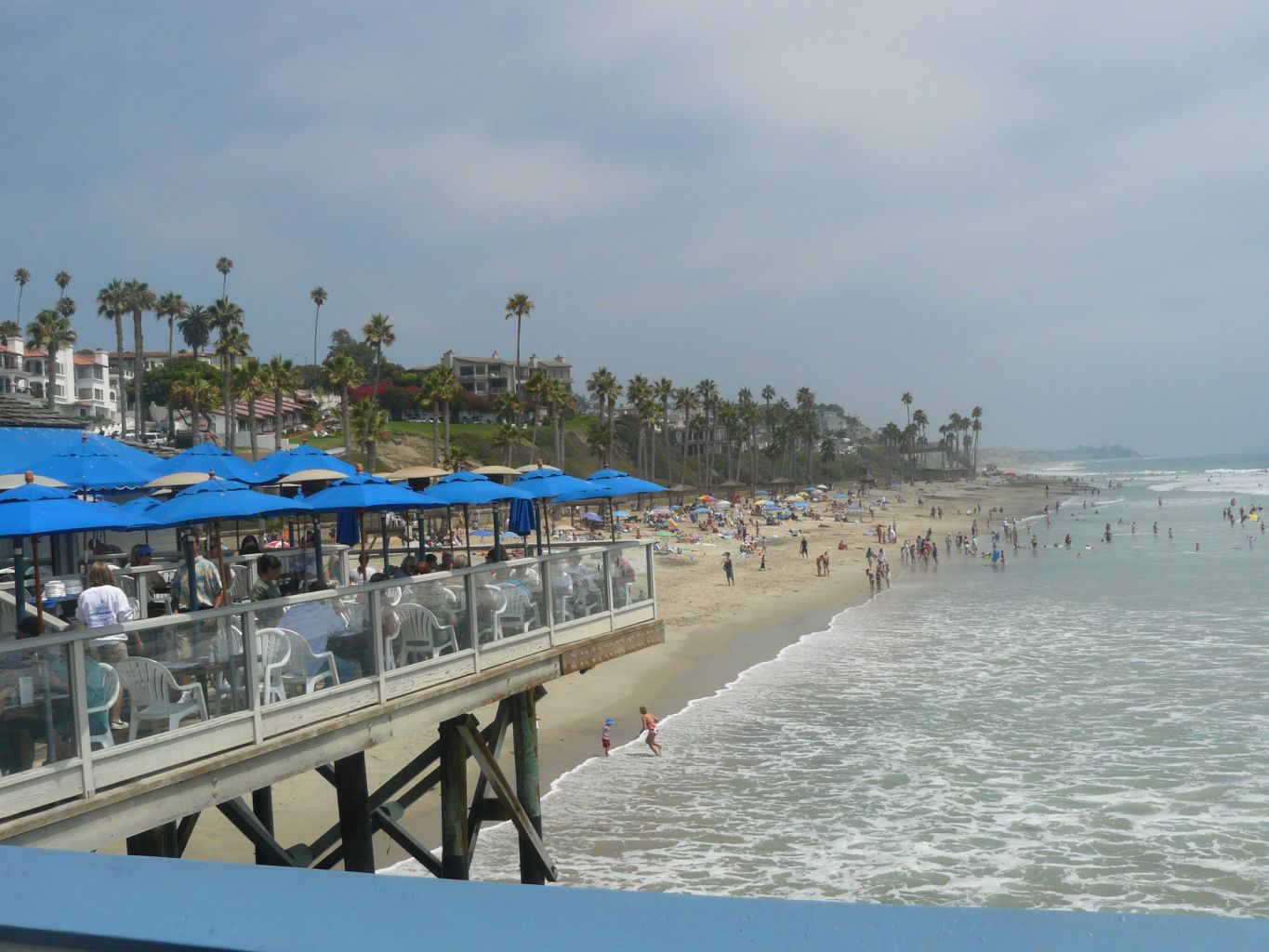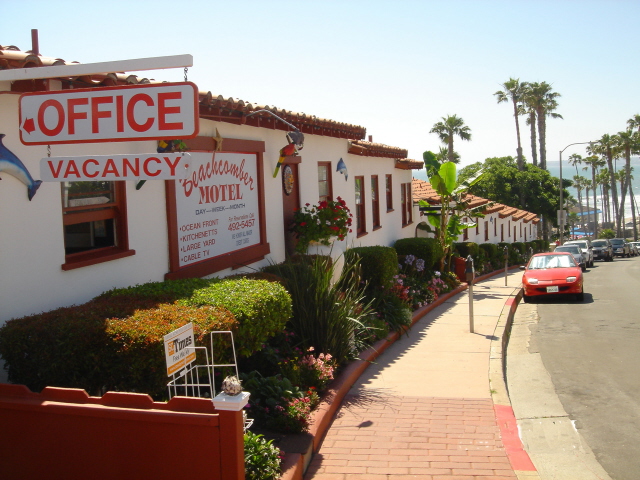 Bootleggers smuggling pier during prohibition
Built in 1928, it was a favorite site to smuggle liquor into the county during prohibition. The hurricane of 1939 destroyed much of the pier. The storms of 1983 tore out 400 feet from the end of the pier and 80 feet from the mid-section area, just past the surf area. When rebuilt, the end section was built 3.5 feet higher, and polyethylene-coated steel piles were used to hopefully better withstand winter storms.
San Clemente pier is without question, a personal southern California favorite. Unlike most other piers that have some direct route, one needs to navigate through quaint downtown San Clemente's residential neighborhoods, and suddenly the blue Pacific appears. It's not full of tourists, yet has two fantastic restaurants that flank the base of the pier both with spectacular outdoor seating. The pier actually has its own Amtrak stop and several large hotels grace the area, but my favorite is the Beachcomber Motel; a kitschy little place literally overlooking the pier.
Piers of the West Coast: A Travelers Guide – California, Oregon, Washington (Volume 2)
The complete edition of Piers of the West Coast is a fun-filled travel guide to 65 piers on the West Coast of America. Join moto-journalist Koz Mraz, as he explores coastal hot spots and hidden treasures from the southerly most Imperial Pier near Mexico, to Taylor Dock at the Canadian Border. You'll visit gigantic aircraft carriers, ride the famous Ferris Wheel in Santa Monica, and sleep serenely in cottages right on San Diego's Crystal Pier, as the rumbling surf pounds the shoreline with bubbling fists. Explore historic missions, grand castles and glide skyward across the world's most renowned bridges on an epic pier-venture. Piers of the West Coast is sure to tantalize the traveler inside. Enjoy the journey – You'll be grinning from pier to pier.
Buy Now
---