Dana Harbor Pier # 8- Dana Point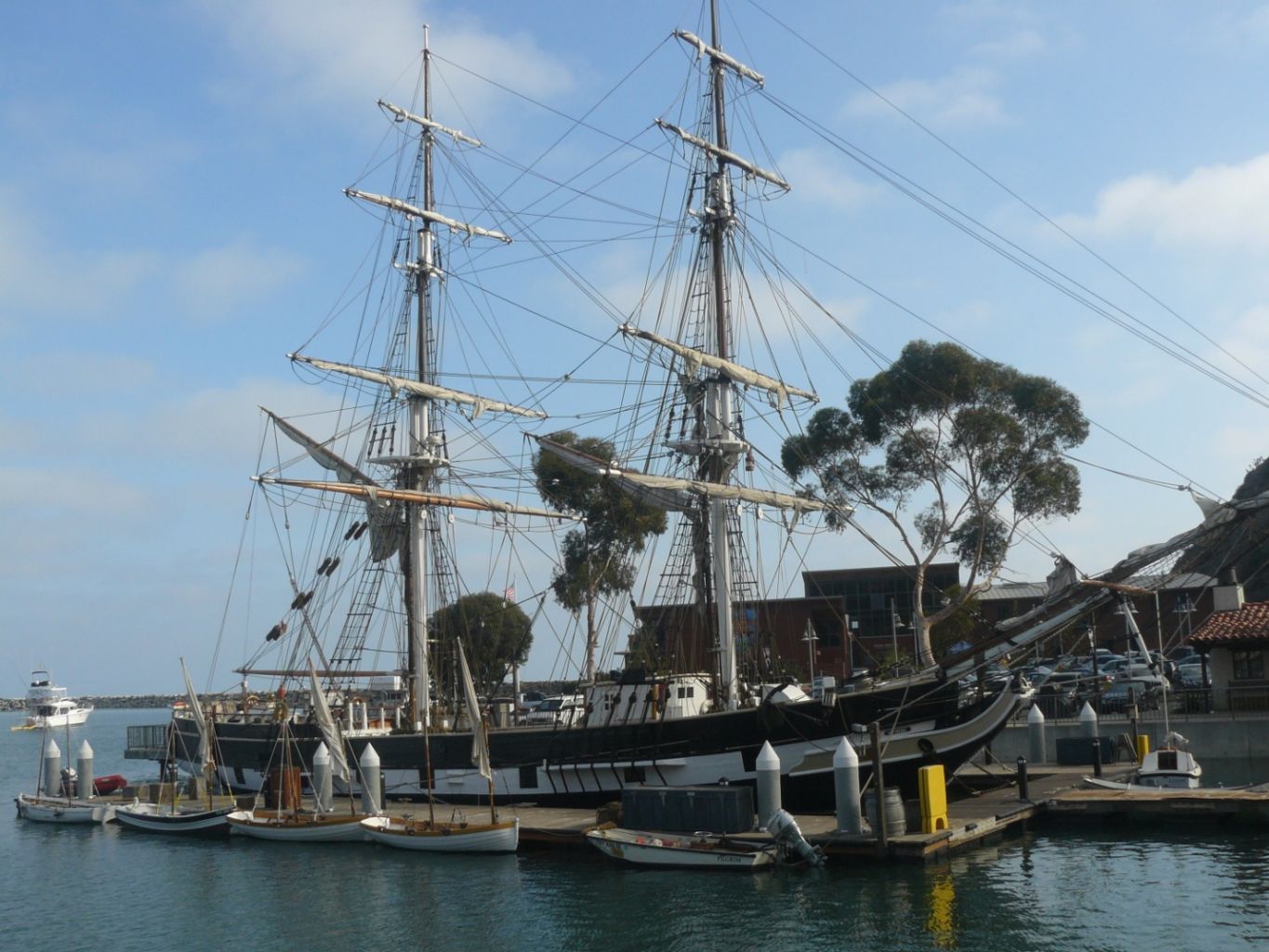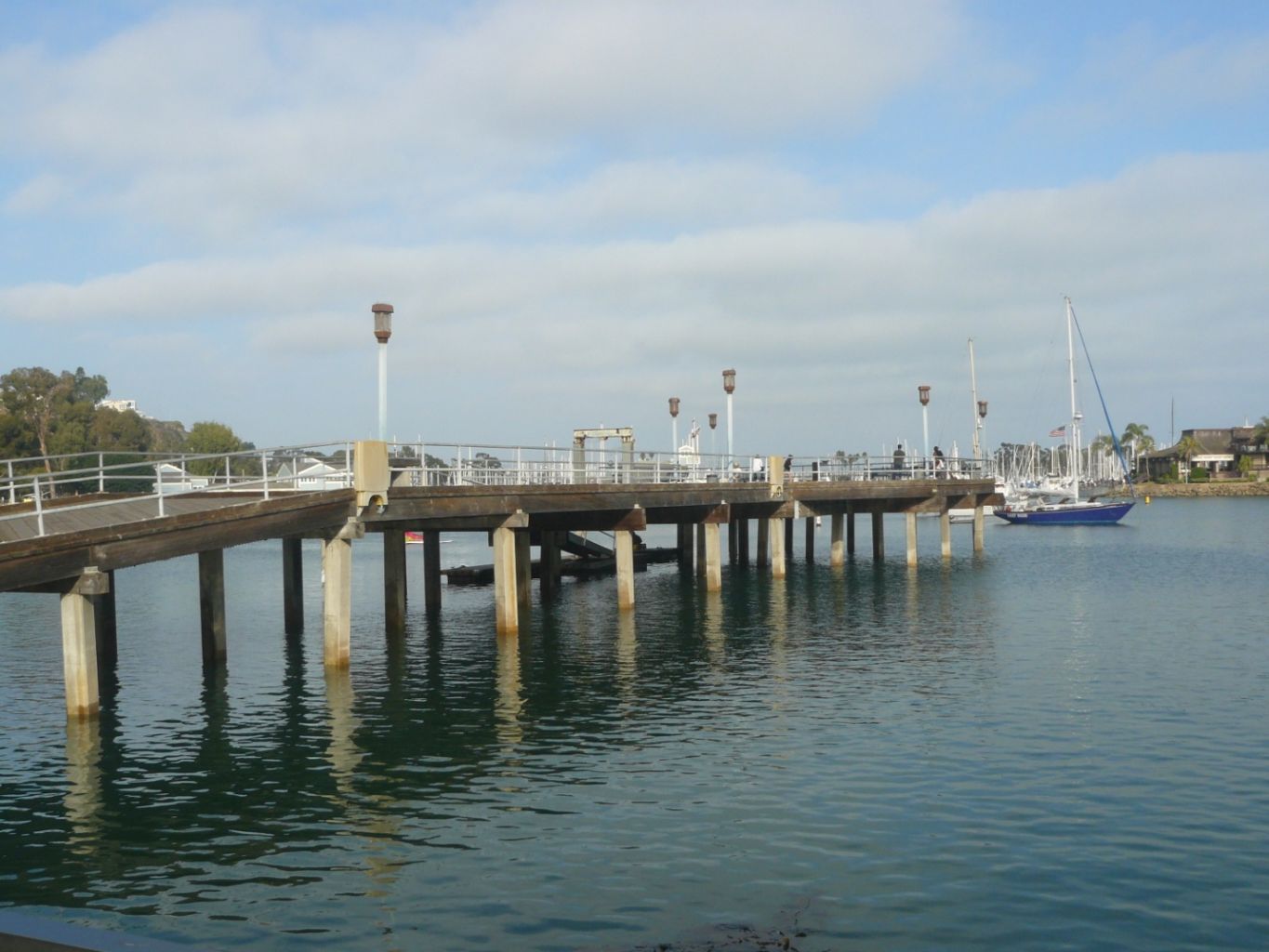 Hell's Kitchen and the Lookout Roadhouse
Only 6 miles from San Clemente, both San Clemente Pier and Dana Point Harbor are near Ortega Hwy (Hwy 74). A wonderfully twisty ride with two favorite motorcycle watering holes, Hell's Kitchen and the Lookout Roadhouse. Dana Point Harbor is considered the best year round whale watching destination for migrating Gray Whales from November through April and Blue Whales visiting from May through November. The harbor is uniquely close to the spots where these animals are most often seen. At a length of 150 feet, perhaps the pier itself is more akin to a freeway onramp but it's what is next to it that's important.
The harbor and nearby points are named after the author Richard Henry Dana, who visited here in 1835 while he was a sailor on the two-masted ship, the Pilgrim. Earliest maps (by Humboldt) called the small bay "Bahia de San Juan Capistrano. A replica of Dana's ship the Pilgrim, sits right next to the pier
Piers of the West Coast: A Travelers Guide – California, Oregon, Washington (Volume 2)
The complete edition of Piers of the West Coast is a fun-filled travel guide to 65 piers on the West Coast of America. Join moto-journalist Koz Mraz, as he explores coastal hot spots and hidden treasures from the southerly most Imperial Pier near Mexico, to Taylor Dock at the Canadian Border. You'll visit gigantic aircraft carriers, ride the famous Ferris Wheel in Santa Monica, and sleep serenely in cottages right on San Diego's Crystal Pier, as the rumbling surf pounds the shoreline with bubbling fists. Explore historic missions, grand castles and glide skyward across the world's most renowned bridges on an epic pier-venture. Piers of the West Coast is sure to tantalize the traveler inside. Enjoy the journey – You'll be grinning from pier to pier.
Buy Now
---