Santa Monica Pier # 19 – Santa Monica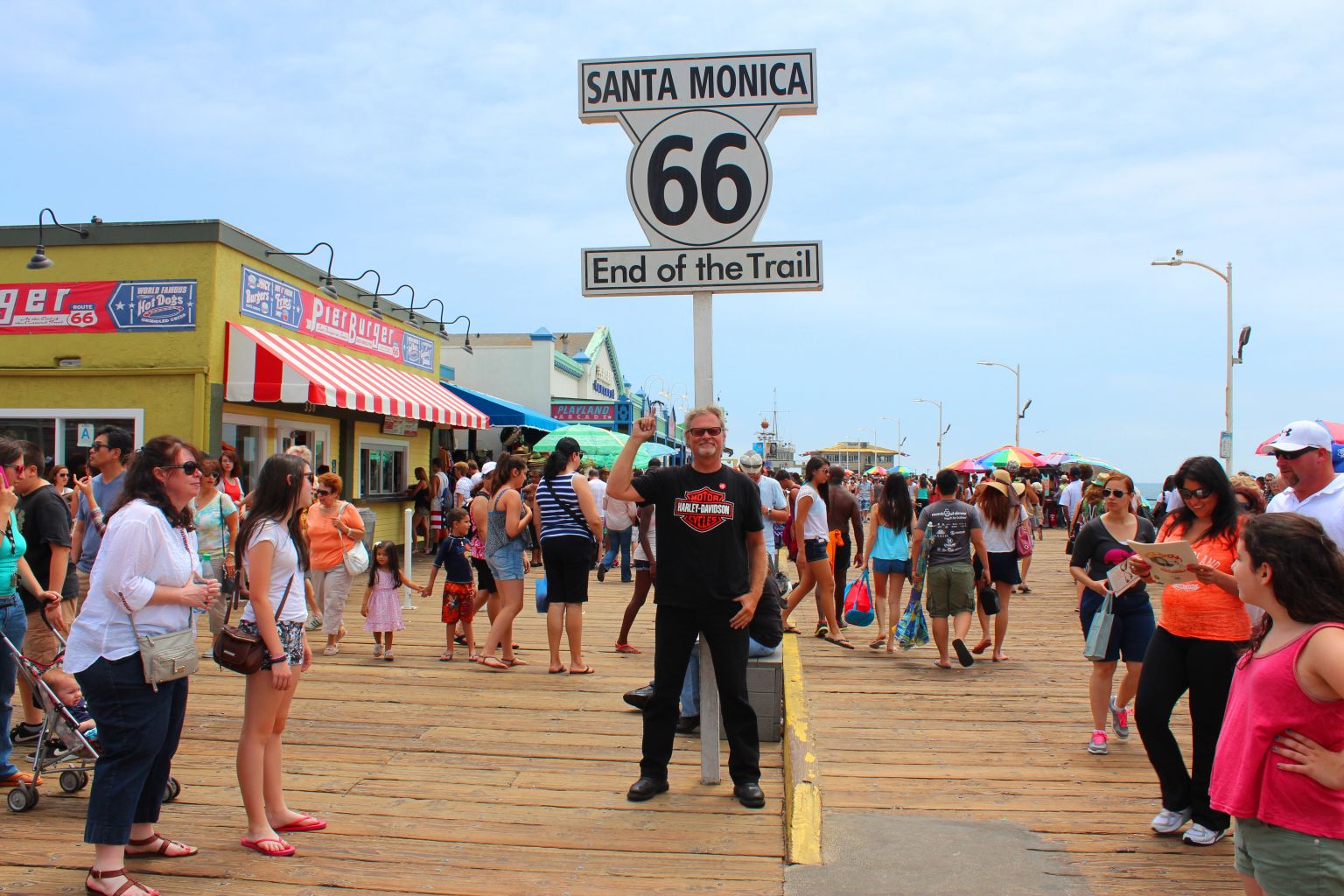 world's most famous pier
Probably the most iconic pier on earth, it was immortalized with films like "1942" (the Ferris wheel rolled into the ocean), "The Sting", "Forest Gump", and the carousel in "They Shoot Horses Don't They". It has been indelibly inked into the collective unconscious of what an American pier is supposed to be. It remains much the same only the old Ferris wheel has been dismantled and shipped off to a land developer in Texas. (Of course it was replaced by a bigger better one).
It's the final stop of Route 66 and symbolizes America's journey westward. Third Street promenade has blossomed into a hot spot and Santa Monica itself is literally the center for many Angelinos.
Piers of the West Coast: A Travelers Guide – California, Oregon, Washington (Volume 2)
The complete edition of Piers of the West Coast is a fun-filled travel guide to 65 piers on the West Coast of America. Join moto-journalist Koz Mraz, as he explores coastal hot spots and hidden treasures from the southerly most Imperial Pier near Mexico, to Taylor Dock at the Canadian Border. You'll visit gigantic aircraft carriers, ride the famous Ferris Wheel in Santa Monica, and sleep serenely in cottages right on San Diego's Crystal Pier, as the rumbling surf pounds the shoreline with bubbling fists. Explore historic missions, grand castles and glide skyward across the world's most renowned bridges on an epic pier-venture. Piers of the West Coast is sure to tantalize the traveler inside. Enjoy the journey – You'll be grinning from pier to pier.
Buy Now
---