Ocean Beach Pier # 3 – Ocean Beach, San Diego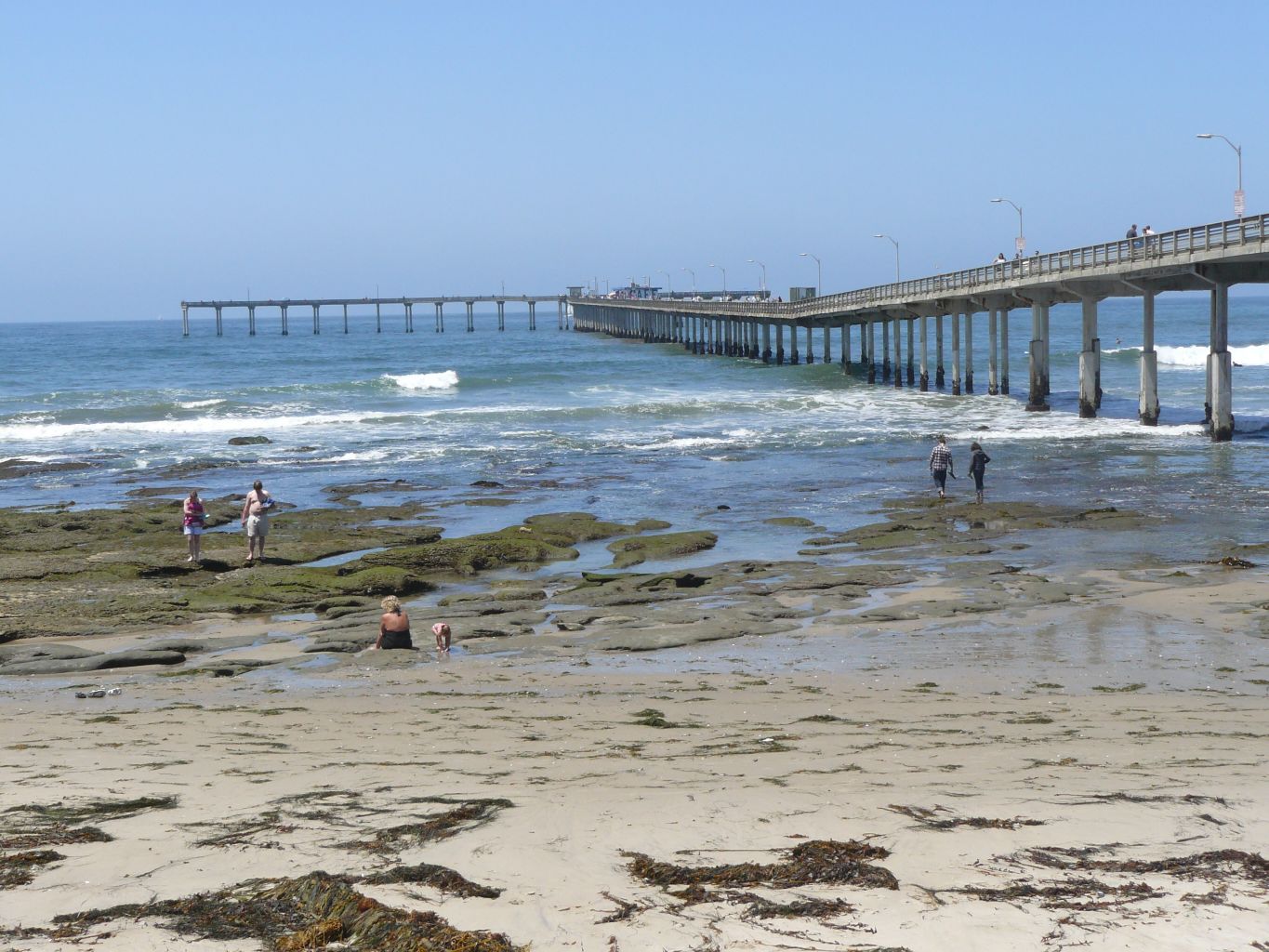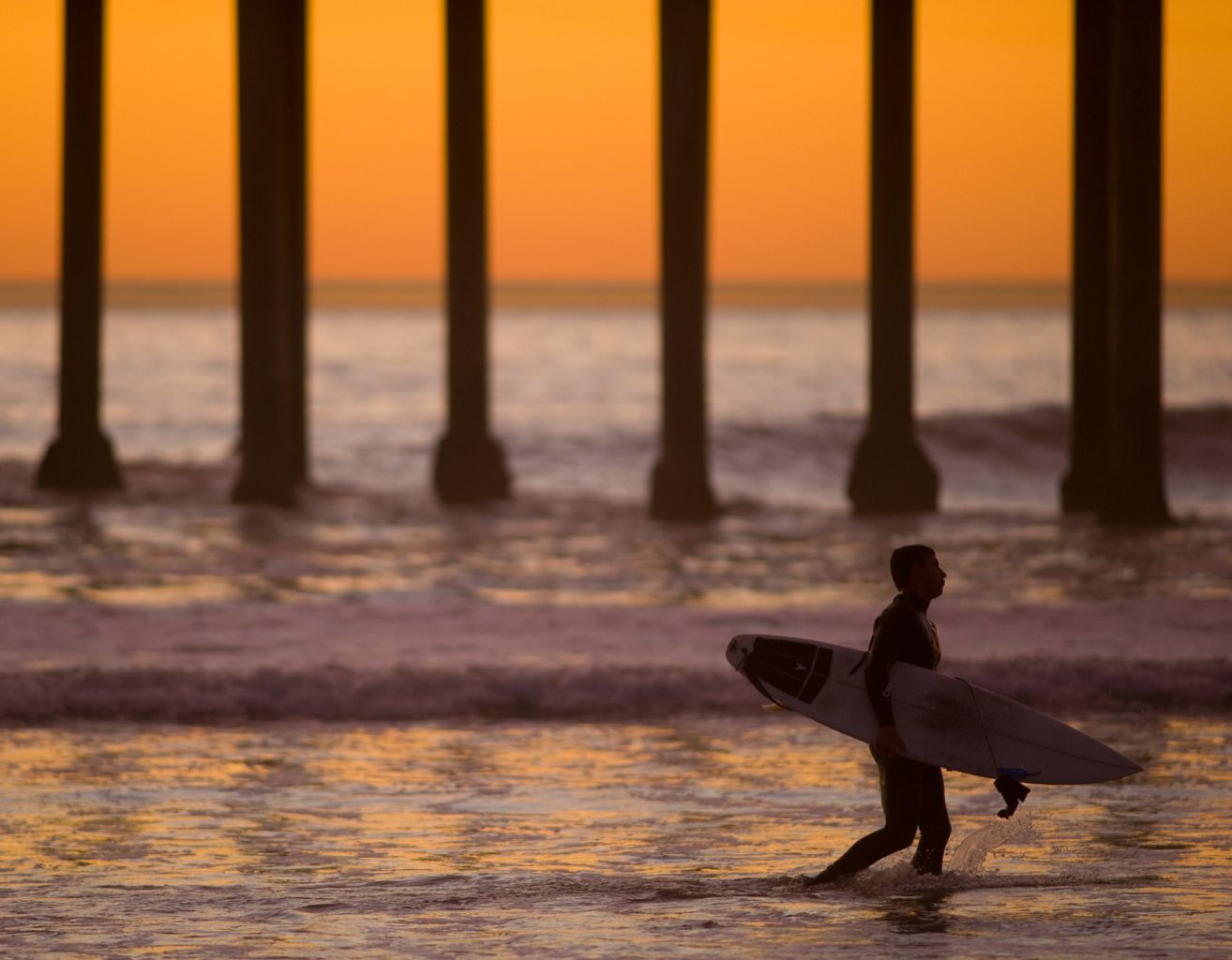 legendary Duke Kahanamoku surfed here
Unlike Imperial's classic wood structure, Ocean Beach Pier is a concrete pier. In fact, at 1,971 feet it is believed to be the longest concrete pier in the world with a full mile of rails space. Unlike other California piers, the OB pier was built on a brand new location in 1966. Much like nearby Imperial, the waves are good and legendary Duke Kahanamoku surfed here. Ocean Beach Pier Cafe offers indoor and outdoor seating with ocean and harbor views. They serve sandwiches, salads, fish and soft drinks, coffee and cocoa that you can purchase at a take-out window. The pier contains numerous benches to sit and relax and watch forever views of the ocean, bay and Point Loma peninsula. The main street of business is Newport Avenue which has antique stores, restaurants, head shops, tattoo and piercing shops, coffee houses, bars, bike and surf shops, and an international youth hostel.

Piers of the West Coast: A Travelers Guide – California, Oregon, Washington (Volume 2)
The complete edition of Piers of the West Coast is a fun-filled travel guide to 65 piers on the West Coast of America. Join moto-journalist Koz Mraz, as he explores coastal hot spots and hidden treasures from the southerly most Imperial Pier near Mexico, to Taylor Dock at the Canadian Border. You'll visit gigantic aircraft carriers, ride the famous Ferris Wheel in Santa Monica, and sleep serenely in cottages right on San Diego's Crystal Pier, as the rumbling surf pounds the shoreline with bubbling fists. Explore historic missions, grand castles and glide skyward across the world's most renowned bridges on an epic pier-venture. Piers of the West Coast is sure to tantalize the traveler inside. Enjoy the journey – You'll be grinning from pier to pier.
Buy Now
---