Crystal Pier # 4 – Pacific Beach, San Diego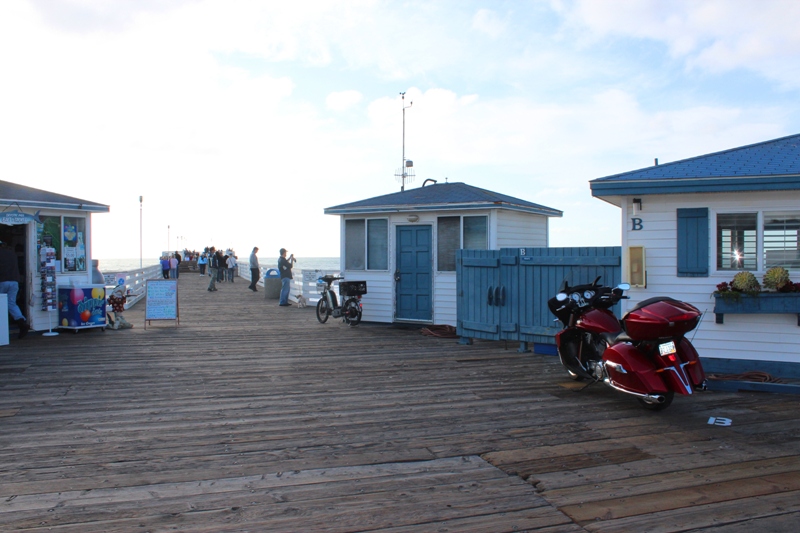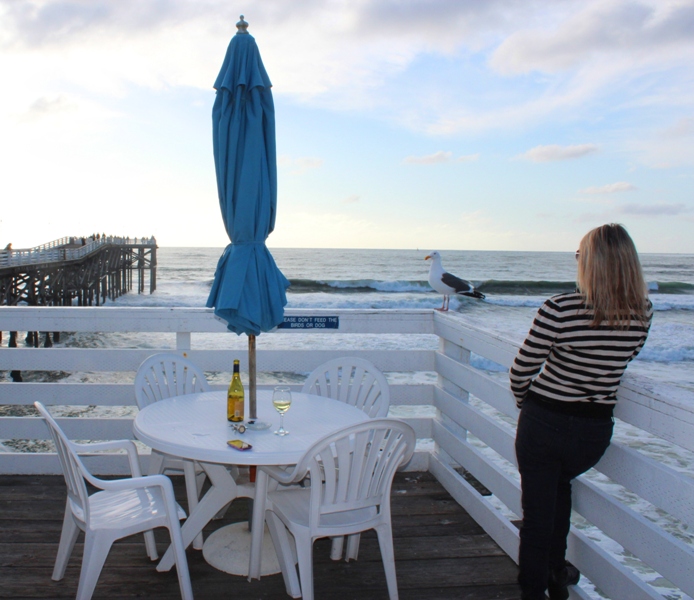 The Only pier on the west coast with cottages over the ocean
The Crystal Pier experience begins with the clatter of vintage wood as your motorcycle rumbles over these historic planks. The smell of summertime and childhood memories permeate the air as a thunderous surf pounds the beach 25 feet below you. The newest cottages, A/B/C/D, occupy the outermost perimeter and are the epicenter of a truly visceral and emotionally charged experience. Exactly what us motorcyclists live for, it's off the Richter scale and an absolutely amazing concoction of rushing wind, pounding ocean surf and motion. The farther from the shoreline the more the pier shudders with the waves. You'll probably park your bike in front of your cottage and never touch the starter till checkout. There's no need to. You're surrounded by restaurants, bars, pubs, breakfast cafes, grocery stores and a passing parade of beach goers.

Piers of the West Coast: A Travelers Guide – California, Oregon, Washington (Volume 2)
The complete edition of Piers of the West Coast is a fun-filled travel guide to 65 piers on the West Coast of America. Join moto-journalist Koz Mraz, as he explores coastal hot spots and hidden treasures from the southerly most Imperial Pier near Mexico, to Taylor Dock at the Canadian Border. You'll visit gigantic aircraft carriers, ride the famous Ferris Wheel in Santa Monica, and sleep serenely in cottages right on San Diego's Crystal Pier, as the rumbling surf pounds the shoreline with bubbling fists. Explore historic missions, grand castles and glide skyward across the world's most renowned bridges on an epic pier-venture. Piers of the West Coast is sure to tantalize the traveler inside. Enjoy the journey – You'll be grinning from pier to pier.
Buy Now
---