Manhattan Beach Pier # 17 – Manhattan Beach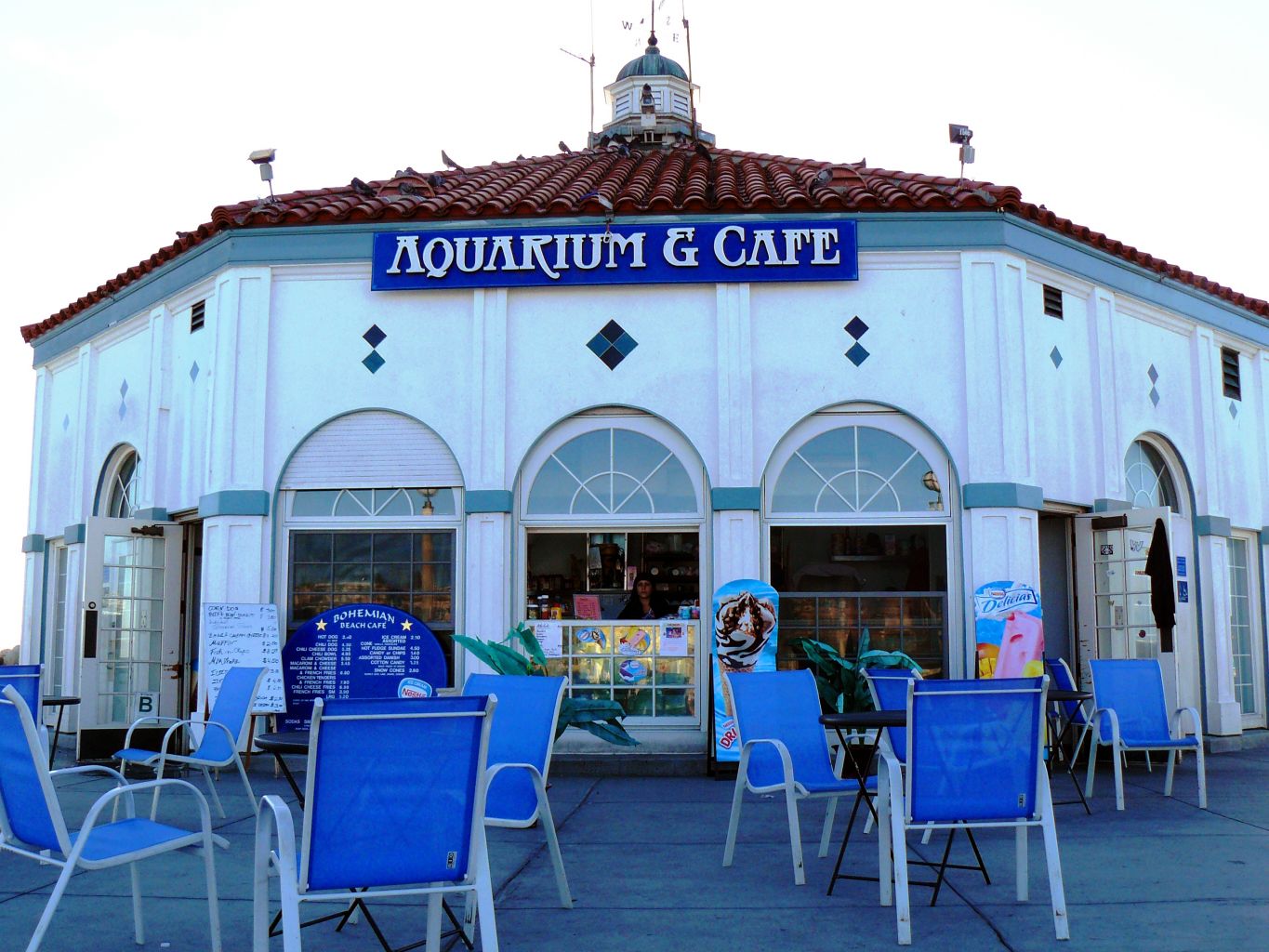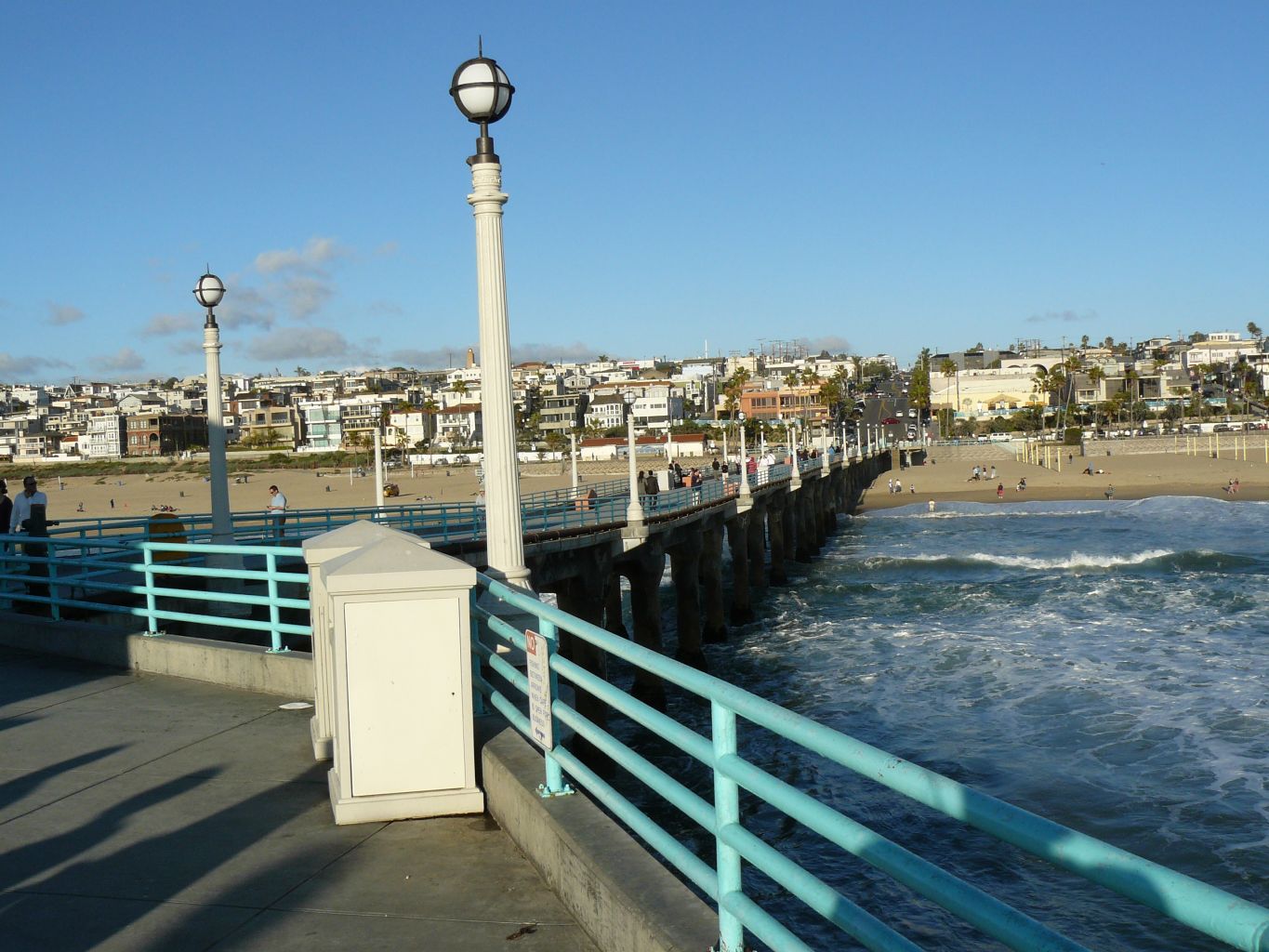 Round-House Marine Studies Lab
Visualize driving down Manhattan Beach Drive; the San Francisco-style (it's steep) street that serves as the approach to this pier. There sits an old looking pier with an odd, octagonal, Mediterranean-style building out at the end; a building which houses the Round-House Marine Studies Lab and displays several different aquariums, including one for sharks and one for lobsters. . As you draw near, you notice its stylish aqua-marine colored railings and cool astrolabe-like light fixtures.
the World Famous Kettle Restaurant has been a fixture here for over 40 years. With a great outdoor patio and awesome menus it is "the" place to eat.
Piers of the West Coast: A Travelers Guide – California, Oregon, Washington (Volume 2)
The complete edition of Piers of the West Coast is a fun-filled travel guide to 65 piers on the West Coast of America. Join moto-journalist Koz Mraz, as he explores coastal hot spots and hidden treasures from the southerly most Imperial Pier near Mexico, to Taylor Dock at the Canadian Border. You'll visit gigantic aircraft carriers, ride the famous Ferris Wheel in Santa Monica, and sleep serenely in cottages right on San Diego's Crystal Pier, as the rumbling surf pounds the shoreline with bubbling fists. Explore historic missions, grand castles and glide skyward across the world's most renowned bridges on an epic pier-venture. Piers of the West Coast is sure to tantalize the traveler inside. Enjoy the journey – You'll be grinning from pier to pier.
Buy Now
---