Hermosa Beach Pier # 16 – Hermosa Beach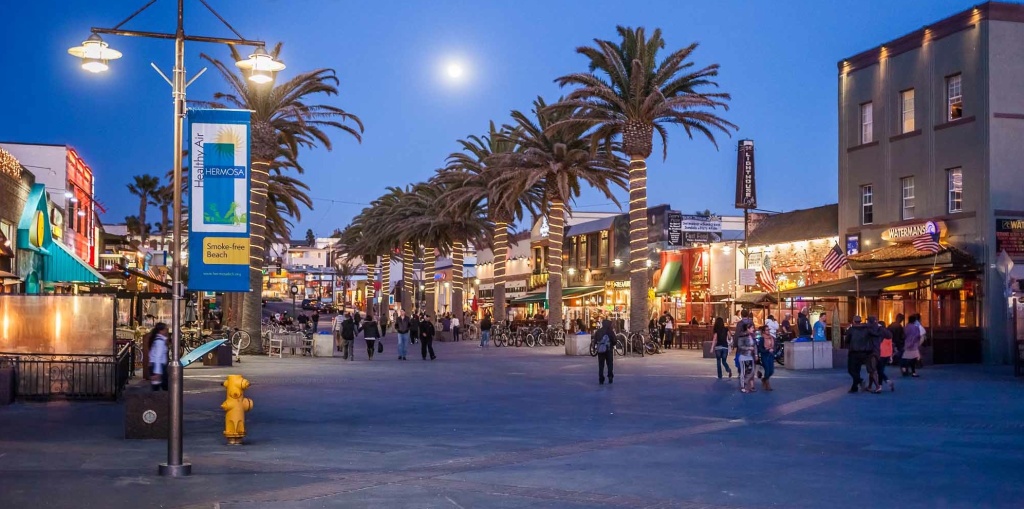 home of the famous lighthouse Cafe
There are over 71 restaurants, bars and live music venues and Hermosa has become a party destination. This town explodes with activity on weekends and without a doubt, has the largest number of entertainment options within the smallest radius of any California pier. Since the 1940's, The Lighthouse Cafe located on Pier Plaza has been a haven for musicians and music lovers alike. The Lighthouse first gained popularity with the world renowned jazz group, "The Lighthouse All-Stars" and many classic jazz albums have been recorded there.
A statue at the pier's base is dedicated to Life Guard Tom Kelly, who was killed at age 24 in a car accident (watch out for those dangerous cagers). Nets cover the beach because Hermosa hosts the AVP Volleyball tournament with over 50,000 spectators visiting over a period of 3 days.
Piers of the West Coast: A Travelers Guide – California, Oregon, Washington (Volume 2)
The complete edition of Piers of the West Coast is a fun-filled travel guide to 65 piers on the West Coast of America. Join moto-journalist Koz Mraz, as he explores coastal hot spots and hidden treasures from the southerly most Imperial Pier near Mexico, to Taylor Dock at the Canadian Border. You'll visit gigantic aircraft carriers, ride the famous Ferris Wheel in Santa Monica, and sleep serenely in cottages right on San Diego's Crystal Pier, as the rumbling surf pounds the shoreline with bubbling fists. Explore historic missions, grand castles and glide skyward across the world's most renowned bridges on an epic pier-venture. Piers of the West Coast is sure to tantalize the traveler inside. Enjoy the journey – You'll be grinning from pier to pier.
Buy Now
---